Young Busty Discount Offer and Review
Get 50% discount on Young Busty deal and save $12.45 on a monthly membership.
LIMITED TIME AVAILABLE
Ends in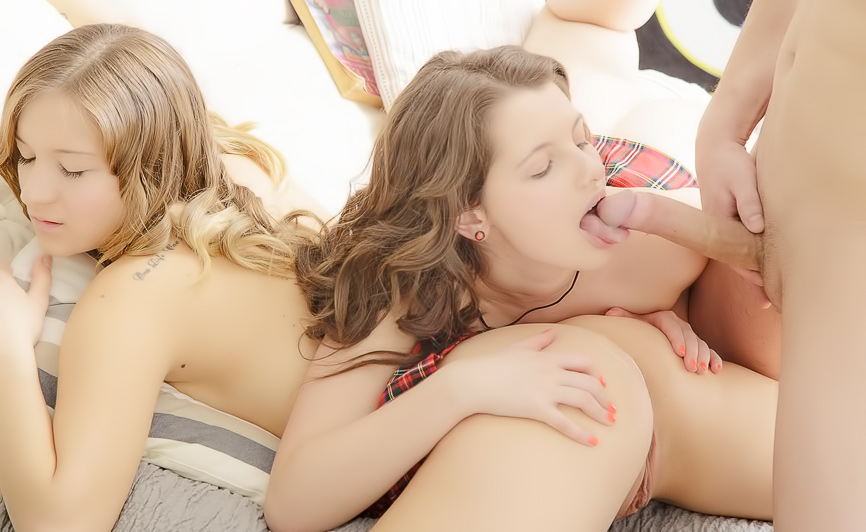 When you're young, female, horny, and blessed with a bountiful chest-mounted rack of seductive tools, it's no surprise to end up at Young Busty, a site devoted to big boobs and the young women that wear them. In solo masturbation scenes, all-girl groups, and hetero sex outings, the Young Busty babes deliver strong performances in which their breasts are the only constant showcase. In HD and HQ frames, the racks of Young Busty are very inviting indeed. Care to dive in?
Young Busty MEMBERSHIP INCLUDES
Weekly HD Updates
950+ Videos
Unlimited Viewing
400+ Busty Models
1700+ Photo Sets
Mobile Platform Access
Young Busty REVIEW
Young Busty Exclusive Deal reviewed by SilkenGirl.
About
Everyone loves breasts. From grown men to little babies, lesbians to straight women, it seems everyone stops in their tracks and at least respects, if not admires a pair of well formed mammaries. It's no shock then that thousands of adult websites have sprung up since the dawn of the Internet and bet their existence on the popularity of the female breast. Some boobs are oiled, some are fucked, some are even wrapped in expensive lingerie, but at Young Busty the only guarantee is that the boobs you'll be ogling belong to sexy young women and not, say, your best friend's new wife. Aside from that, there's no telling where this breast-obsessed site will take us.
Young Busty immediately welcomes the boob-man with a display of European and American rackage that puts even the Victoria's Secret catalog to shame. Naked and bountiful, each chest seems to heave its way towards your screen, thanks in part to Young Busty's clean, simple photographic style. The boobs seen here don't just pose, though, they also (with their host bodies) launch into solo masturbation scenes or sex with an obviously pleased guy. Young Busty's previews show self-dildoing alongside cocksucking and, of course, the legendarily blissful Spanish-style sex. Young Busty promises 1150+ teen models with DD, E, E+, and F cups shown in sexual engagements that showcase their marvelous breasts and, at this point, who are we to resist?
Inside Young Busty you may notice some familiar scenes. It turns out not everything held by Young Busty is exclusive; some of it also seen at Club Seventeen. Most of the updates won't be found elsewhere, though, leaving you with plenty of excellent solo and duo scenes to enjoy. New video and photo updates arrive separately and are dated one week apart. There's a strong collection here and a few tools to help you make your way through it while searching for that perfect pair. Scan the model roster or check the update listings and you're sure to find something tasty. Sex in public, titty-fucking cumshots, teenage threesomes, and intense anal masturbation can all be seen early on at Young Busty.
Whether you select a hardcore encounter, a solo pussy-pleasuring scene, or something, anything starring your favorite pair of pornstar titties, Young Busty offers HD video streams and downloads, and HQ picture sets. Videos peak at 1080p while photos reach 4000px at their best, sometimes falling a little short at 2784px in both online galleries and slideshows, and in zipped downloads.
Young Busty isn't the most stylistically consistent source of adult entertainment; its photo updates occasionally missing zips, much of the archive not convincingly exclusive, and the sex less offering variety than not being able to settle on its true subjects. The models may be busty and they may be young - well, most of them - but it takes more than teenage tits to make a porn site great. Young Busty is close to excellence, but not quite there yet... Kind of like fondling hard-nippled breasts from behind a bra.
Negatives
Young Busty's models don't always fit the prescribed mold. You'll see a few women clearly around 30-years-old and no longer 'Young' in porno terms. Likewise, some models would struggle to be seen as 'Busty' by most, their modest chests something of a letdown.
Conclusion
Young Busty's aim, to fill your fapping hours with heavy-chested teenage harlots, is true and its delivery mostly brings a steady haul of teenage titty-focused smut to your screen. Weekly updates deliver photo and video content celebrating the booming chests of European and American models and, although much of the collection appears nonexclusive, it's a fun and lively showcase that should suit any devoted boob-lover. High Definition videos and HQ photo sets capture all the solo, lesbian, and straight action cleanly, clearly, and with the models' heaving breasts always occupying the spotlight.