Holly Randall Discount Offer and Review
Get 33% discount on Holly Randall deal and save $10.0 on a monthly membership.
LIMITED TIME AVAILABLE
Ends in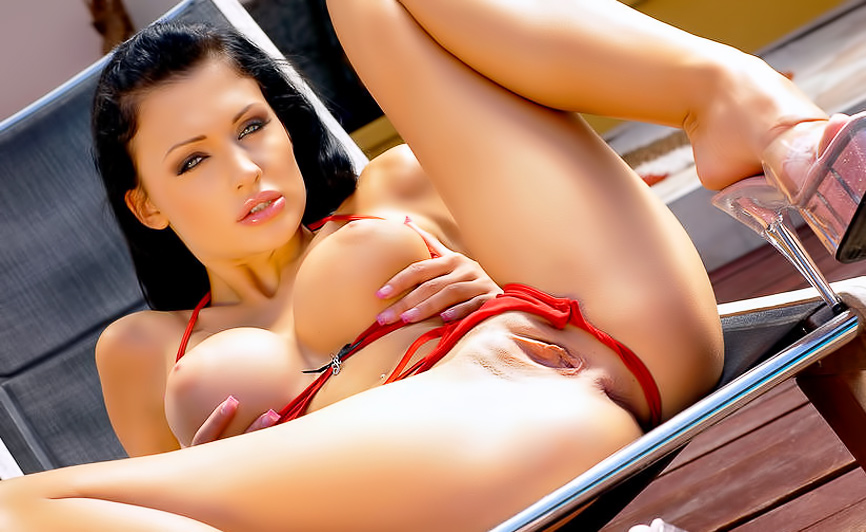 Born to pornographer Suze Randall and erotic author Humphry Knipe in 1978, Holly Randall grew up to not only be remarkably well adjusted for the child of known deviants, but a highly skilled and accomplished erotic artist in her own right. The Women of Holly Randall gives viewers a seductive look at Randall's excellent glamour photography, as well as her gift for shooting passionate lesbian and hetero hardcore. Weekly updates bring top-ranked models to your screen in HD videos and HQ images crafted to pornographic perfection by the incredible Holly Randall.
Holly Randall MEMBERSHIP INCLUDES
300+ Adult Models
850+ HQ Photo Sets
Bonus BTS Content
600+ HD Videos
Twice-Weekly Updates
Network Upgrade
Holly Randall REVIEW
Holly Randall Exclusive Deal reviewed by SilkenGirl.
About
Public expectations of Holly Randall must have been very high when she first started working as an adult entertainment professional. Her parents, known erotic artists and pornographers, wouldn't have been able to hide their careers from her completely, and naturally the young woman absorbed many things from her parents that have helped to make her Women of Holly Randall website both enormously popular and critically successful. Aiming at a polished softcore style but tossing in a good sampling of lesbian sex and hetero encounters, too, Holly Randall's online HQ is about as babelicious as adult sites come.
Holly Randall doesn't just produce slick erotic and hardcore photography, she's also in charge of a very slick website on which to house it all. As colorful and charming as the photo shoots that have so often earned her acclaim, the Women of Holly Randall presents bright, spirited softcore pictorials in a fairly traditional glamor magazine style. Randall has shot for all of the biggest adult publications and her gifts with the camera (and a lighting crew) are well refined and devoted to making her models look like the goddesses of love and lust we all know them to be. Their luscious curves and athletic figures, their hair whether curled and blonde or black and straight, and most of all their eyes and mouths conjure thoughts more hard than softcore. Thankfully, Randall hasn't limited herself to nude posing and also offers a solid collection of female masturbation, lesbian sex, and male-female couples sharing their passion with the audience.
The featured models are mostly US porn stars well known to regular porn viewers. Some lesser-known women from the US, Europe, Asia and elsewhere are also occasionally showcased. Members of Randall's site can search and browse in a highly customizable way: viewing updates chronologically, by format, or by model, and with many refinements in each of those categories. Once you've scanned the site to see what's on offer and been lured in for a closer look by some gorgeous girl laying topless by the pool, you'll find picture sets containing around 100 of Randall's stunning shots, the gallery and each image available in three resolutions, the highest a 4368px JPEG so crisp and vivid it's amazing. Photos can be viewed individually, in a handy slideshow, or by download a zip set. Videos - and Randall's just as impressive with a moving camera as a still one - also look brilliant in 1080p HD streams and downloads (with other sizes provided). And, with updates arriving every Tuesday and Thursday, there's also ample new content on the horizon as well as a large standing archive dating back to 2009.
Along with the main branch of Randall's output, she also produces some quality behind-the-scenes material, from blog posts detailing upcoming shoots to interviews about her craft to profiles of her favorite models. This helps add some personality, Holly's specifically, to the site; personality that is often lacking on others. With the 4K revolution already starting, it'd be awesome to see Women of Holly Randall in even higher resolutions, but more pixels doesn't always mean more quality and Holly Randall, her website, and her incredibly sexy roster of models are pretty much perfect as they are.
Negatives
With two updates landing at Women of Holly Randall each week, you might expect them (and want them) to bring the photo and the video from one shoot. Instead, photos are added first with videos following one, even two weeks later.
Conclusion
After many years behind the camera shooting rightfully acclaimed and awarded erotica and porn, Ms. Holly Randall is now solidly doing it for herself with Women of Holly Randall. Members of this exclusive site are given a heavenly view of Randall's stunning models in glamorous outfits that soon fall to the floor and bring sexy HD images to the screen with lush detail. Randall's consistency and style make her site unmissable for those that like their adult models to be less regular everyday human and more gilded angel of erotic fantasy.