Digital Playground Discount Offer and Review
Get 10% discount on Digital Playground deal and save $2.0 on a monthly membership.
LIMITED TIME AVAILABLE
Ends in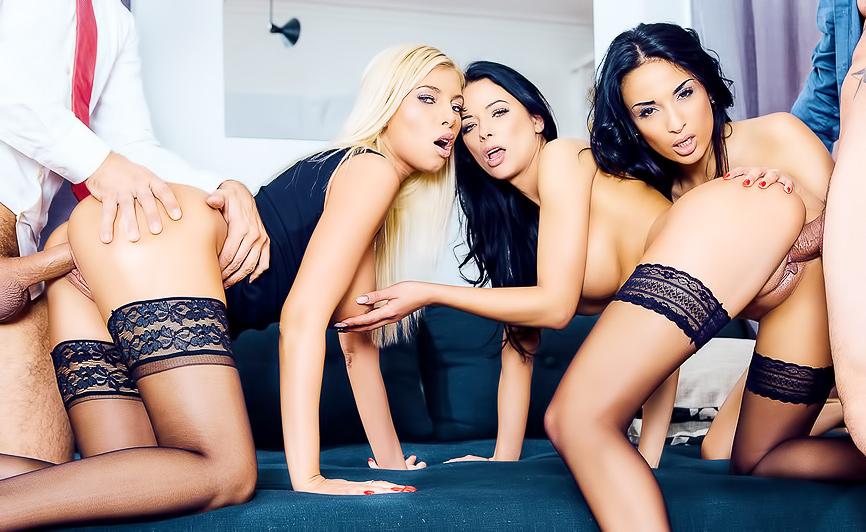 The big-budget blockbuster movies that pour out of Hollywood every summer might pull in millions and millions in ticket sales and get more press than any Olympic Games scandal, but when it comes to sex they're huge failures. Taking its cue from the movie industry, Digital Playground dazzles its viewers with HD formats, original stories, hardcore parodies, and the hottest pornstars in, well, Hollywood!
Digital Playground MEMBERSHIP INCLUDES
3500+ Movies
Daily HD Updates
Original Porn Series
3000+ Photo Sets
A-List Pornstars
Behind-the-Scenes Content
Digital Playground REVIEW
Digital Playground Exclusive Deal reviewed by SilkenGirl.
About
Digital Playground is unlike most adult websites. Instead of settling for naked women or graphic sex, Digital Playground pours lots of time, creative energy, and money into making its high-concept porn some of the most exciting to ever hit the small screen. A slick, glossy style leaps off the screen and virtually grabs you by the balls, pulling you inside to satisfy your porno cravings. Promising its paying members a large archive of exclusive porn starring the most desired stars of yesterday and today, Digital Playground will be very hard to resist.
Any site as large as Digital Playground needs a strong navigation system to guide its users from page-to-page without wasting their time. Members can choose from over 500 movie titles including the record-smashing Pirates and Pirates 2: Stagnetti's Revenge, each one bringing a bold fantasy or reality scenario to your screen. When you've found something to get your heart pounding, different video resolutions reach 1080p in online steams and provide excellent clarity and detail. All new Digital Playground movies can be viewed in High Definition streams that bring you dynamic visuals rich with bold colors and explicit angles of the sex. Concepts at play in Digital Playground movies include strip club confessions, sorority sluts, stepmom and wife-swapping, European stories, public sex, cyborg prostitutes servicing their spacemen clients, and hardcore parodies of everything from Kill Bill to the US Presidential elections, sword-and-sandal epics to relationship dramas as compelling as they are arousing.
Finding a scene that tickles your fancy is easy thanks to a common sense layout and design blessed with strong graphic directions to guide your browsing. New scenes are added every one, two, or three days and they offer good viewing variety throughout each month. Shower, bathing, and massage scenes give you a chance to gaze at the stars' bodies before the sex kicks into gear. Girl-on-girl activity offers light lesbian sex and the orgies offer party-style sex for groups, while DP Presents gives you pornstar showcases complete with profiles, interviews, and exclusive sex scenes without all the costumed fuss. The women recruited by Digital Playground are either visiting models or exclusive Contract Girls who shoot only for DP for a period, girls like Eva Lovia and Aria Alexander. Costuming and make-up works wonders for the fantasy scenes, pushing already colorful concepts to their fullest potential. Crazy concepts aside, the sex usually stays vanilla but can include some BDSM, anal, and group activity when it's needed most.
Negatives
Paying extra for DP Premium gets you upcoming scene access, download rights, and a wealth of bonus content. Regular members cannot download videos and are forced to stream.
Conclusion
You won't find any amateurs at Digital Playground, a big budget, high concept porn site packed with top pornstar talent and compelling, creative scenarios from parody porn to stepmoms fucking their kids' friends to original science-fiction epics complete with cyborg sex workers. Award-winning and among the most popular studios in porn, viewers will flock to Digital Playground's online HQ. What they (and you) will find is a huge and entertaining collection of hardcore sex done in a glamorous, glossy style that makes Digital Playground impossible to ignore.