Cherry Pimps Discount Offer and Review
Get 33% discount on Cherry Pimps deal and save $10.0 on a monthly membership.
LIMITED TIME AVAILABLE
Ends in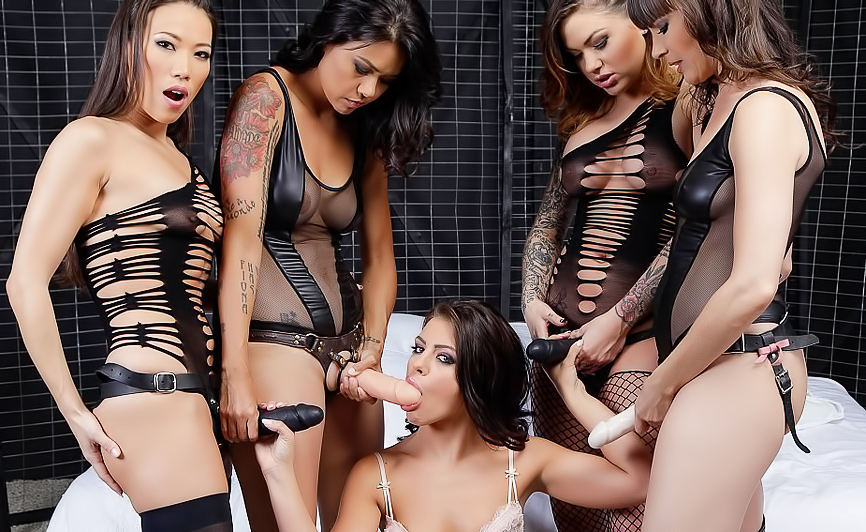 As soon as you first hit the Cherry Pimps homepage, you're faced with A-list pornstars luring you inside. Only this time it's not just to see them screw their way through prerecorded scenes. Boasting a busy schedule of exclusive live shows starring MILF, teen, and twenty-something stars, Cherry Pimps is a network with plenty to offer anyone who 's continually going back to the kind of mainstream models that blow up Twitter while blowing their way to another AVN Award.
Cherry Pimps MEMBERSHIP INCLUDES
23 Pornstar Websites
1200+ Models
Daily Live Shows
5000+ HQ Photo Sets
5200+ Videos
Unlimited Viewing
This Membership gives you access to these extra sites.
Cherry Pimps REVIEW
Cherry Pimps Exclusive Deal reviewed by SilkenGirl.
About
Of all fruits, the cherry might well be the most admired for its sweet, slightly tart taste. Even its appearance arouses the appetite, its skin shining red and very nearly throbbing with juiciness. At the Cherry Pimps network, you'll see many pairs of ripe cherries dangling next to preview shots showing pornstars of all shapes, sizes, and sexual styles engaging in all kinds of scandalous behavior. Recently celebrating its 10th anniversary, Cherry Pimps is bigger, better, and juicier than ever. But just how much satisfaction can this network bring the average porn viewer? Well, first things first...
Cherry Pimps sports a clean and bright design that remains easy on the eyes, but not quite as easy on the eyes as the women this network showcases. And what women they are! Upcoming Live Shows are previewed at the top of the homepage, reminding you that few other sites or networks have a live schedule this busy. Every weeknight members are granted a pass to join other fans as they watch an excellent to-camera performance from a Cherry Pimps model. The live shows are a huge part of this network's appeal as they offer access most sites never do and give a very personal touch to each pornstar website and the network as a whole. Cherry Pimp's 35 network sites mostly focus on individual pornstars and follow them as they enjoy sex with themselves, each other, and hard, handsome men. Other sites deal with cum swapping (Jizz Jugglers), wild hardcore sex, old men with young women, lesbian sex, semen swallowing, and crazy masturbation, but it's the big-name porn talents that will draw the most attention.
Bright, large thumbnails link you to each scene, with pop-up info appearing over the image as your cursor appears and giving you the cast, upload date, run time, and number of photos in a given update. A deep archive of more than 5200+ scenes and even more archived live shows ensures you'll never be lost without something to watch and someone to ogle. A drop-down menu sits at the top of every page to give you instant access to any Cherry Pimps site and from there it's easy to find whatever motivates your browsing. Let's say you're a MILF-lover; Alyssa Lynn offers on her site a recent encounter with Tommy Gunn that covers fellatio, cowgirl Photo sets are provided in three resolutions, the largest reaching 5760px, and each can be downloaded in zipped sets for later viewing. Sexually speaking, Cherry Pimps sticks to an exaggerated mainstream style that's just glossy and glamorous enough but doesn't usually go overboard with the styling. Depending on the model, you might find anal masturbation, lesbian threesomes, double blowjobs, or a wide variety of costume, lingerie, and bikini modeling shoots. Really, Cherry Pimps is, as its name suggests, all about glorifying the delightful women that fill its many, many pages. If you're a fan of these particular women or even just this type of performer, Cherry Pimps is a great place to be.
Negatives
Cherry Pimps doesn't just bring you new live shows, but archived shows too. There's hundreds, if not thousands, of archive live shows here but weak navigation tools make the live vault very hard to properly browse or search.
Conclusion
Cherry Pimps isn't merely a pornstar showcase, even though it's a great one. A hardcore network bringing together standard hardcore, intimate masturbation, steamy lesbian sex, as well as a handful of other sexual oddities and, of course, live and direct pornstar worship, Cherry Pimps is bound to attract fans of Britney Amber and Abby Lee Brazil just as much as it is those seeking professional porn styling and hardcore deviancy. Cherry Pimps is like a pornstar delivery service - if you dig these incredible women, you'll never be lonely or bored or sexually frustrated again.