Jim Slip Discount Offer and Review
Get 33% discount on Jim Slip deal and save $10.0 on a monthly membership.
LIMITED TIME AVAILABLE
Ends in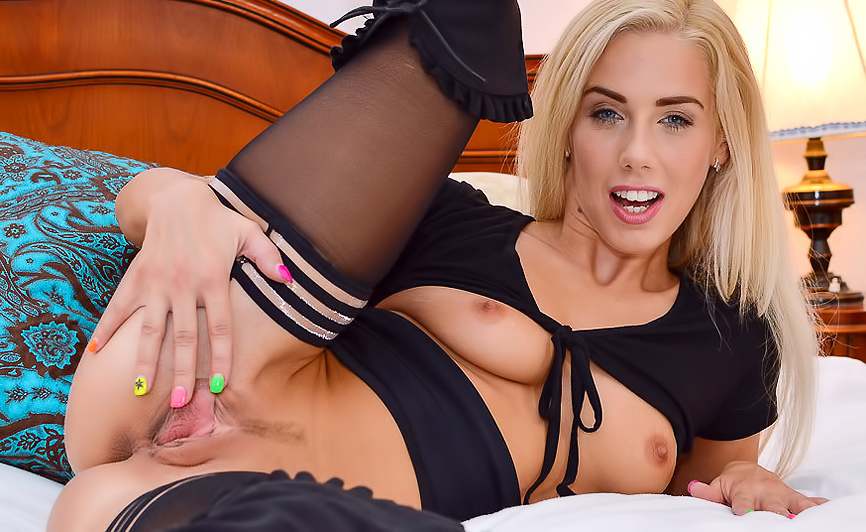 It's hard not to envy Jim Slip. Not only is he a well-to-do fellow with an incredible foxy wife in Lara, but also his marriage is less a sexual prison and more an open-house orgy held in his honor. Roaming across the UK and Europe in search of amateur sluts who can liven up his and Lara's sex lives, Jim recruits babe after babe and shoots them in HD hardcore encounters that'll make most marriages look absolutely sex-less.
Jim Slip MEMBERSHIP INCLUDES
Weekly HD Updates
600+ Movies
4000px Photo Sets
500 Amateur Models
Exclusive, Original Content
Bonus: Lara's Playground
This Membership gives you access to these extra sites.
Jim Slip REVIEW
Jim Slip Exclusive Deal reviewed by SilkenGirl.
About
The common perception of the British as sexually reserved, even wracked by the weight of societal norms against their innate desires, is about to be challenged. One married couple decided long ago not to limit themselves to just fucking each other. Actively encouraging the other to roam the streets of London in search of a new conquest, a random thrill, a total stranger, husband and wife pair Jim and Lara each have their own websites on which we can follow their extramarital adventures. Lara, a leggy brunette, has a strong fondness for both men and women, but her husband Jim, he's all about the pussy. Jim Slip is his website and it promises exclusive public pickups, porno recruitment, and amateur sex romps that will not be found elsewhere.
A little about Jim Slip... Looking to be in his mid-fifties, Jim is a married British man whose wife Lara not only allows him to fuck other women, she insists upon it and often joins in. On Jim's exclusive website, viewers can watch as he roams the streets of the UK and EU, chatting to babes and seducing amateur sluts into returning to his home or hotel to record some AV memories. Finding and fucking teen nymphets, trashy twenty-somethings, and experienced MILFs in equal measure, each of Jim's conquests is presented on his Union Jack-decorated site in HD video and HQ photo formats. Viewers are privy to the pickups, the 'casting calls' and the sex as they take a virtual seat on one side of Jim and Lara's living room while on the other this devoted pair peel off a foxy Londoner's panties.
The women seen here being scouted and nailed by Jim may not quite as amateur as claimed. A few notable adult stars from the EU and UK appear here. Though most models play amateurs fairly convincingly, the sex doesn't always feel as authentic as is it would if we were given a real peek inside Jim and Lara's actual bedroom, not a bedroom set. This semi-professional status extends to other areas of Jim Slip, too. The design and layout is fairly basic and straightforward but could use a cosmetic upgrade and stronger navigation tool. Videos reach 1080p in streams and downloads while photo sets deliver 4000px at their best, both content forms giving Jim's supporters quite a clean view of the sordid activities.
New scenes that throw another beauty at Jim's mercy arrive here once a week, on Fridays, and each is displayed with clear descriptive thumbnail images, a brief rundown of the woman and action in question, and both photo and video items of strong quality. Many women fucked by Jim (and Lara) dress in form-fitting dresses, business attire, and formal clothing complete with beads, pearls, elbow-length gloves, and other oh-so-British touches. The sex seems quite like the kind you'd get with a prostitute who really enjoys her work and doesn't fuck like a pro, delivering more of a girlfriend experience instead. Jim and Lara add some martial fetishism to proceedings, stretching their definition of marriage to include Lara's fingering of other women's assholes and Jim's habit of shooting his seed over their faces.
The strong archive of more than 600 scenes offers streaming and downloadable video and photo sets available online and in zipped downloads, each item guaranteed to be 100% exclusive and original. Since you're no doubt becoming quite familiar with Lara, too, Jim Slip members can access his wife's site at no extra cost, making this one of the most believably slutty marriages ever captured on an HD camera.
Negatives
Many Jim Slip scenes offer only two of the three standard video sizes. A 1080p version is usually present but viewers preferring 720p will find that format often missing. Photo clarity could also be a little stronger.
Conclusion
Jim Slip might be an aging ladies' man blessed with a permissive, open-minded wife in Lara, but his grey hair and portly frame give us all hope. As Jim roams across Europe to find fresh pussy to fuck, we watch along in HD video and HQ photo updates starring amateurs, semi-pros, and Lara herself. There's much to like about Jim Slip and his exclusive, original site. Slipping his cock into so many Euro hotties while managing to keep his ultra-hot wife happy makes him a role model for us all.