Teen Mega World Discount Offer and Review
Get 50% discount on Teen Mega World deal and save $15.0 on a monthly membership.
LIMITED TIME AVAILABLE
Ends in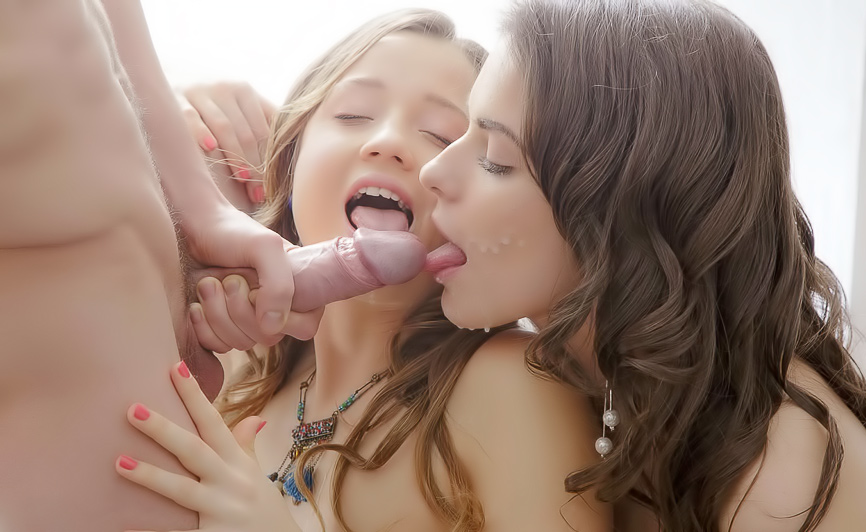 "Teenage" models are a common sight in the world of adult entertainment but there seems just as many women incorrectly identified as teens as there are genuine 18 and 19-year-olds. At Teen Mega World, more than a thousand young women present their charming faces and inviting bodies to you in HD and UHD videos presented by this network's 42 niche websites. From self-pleasure and cock sucking to Virtual Reality anal and amateur group sex, the giant Teen Mega World offers everything the "teen" porn fan could want.
Teen Mega World MEMBERSHIP INCLUDES
42 Network Sites
4K UHD Viewing
3900+ Scenes
Daily Updates
Original VR Scenes
1000+ Teen Models
Teen Mega World REVIEW
Teen Mega World Exclusive Deal reviewed by SilkenGirl.
About
Teen Mega World sounds like some kind of theme park where every employee is between 18 and 25, is especially attentive to guests, and doesn't mind dressing in a skimpy, revealing uniform for the duration of her shift. Well, not quite, but close. Teen Mega World is a giant network of 42 websites, each one apparently exclusive, detailing all kinds of sexual adventures from shemale seductions and homemade sex tapes to dirty doctors, anal debuts, extreme hardcore sex, and sites concentrating on both Virtual Reality and Ultra-HD content. Simply put: if younger women turn you on, your tastes lean European, and you like your sex varied and wild, Teen Mega World welcomes you with open arms.
A clean layout recently updated guides your browsing as you wander through Teen Mega World and its 42 sub-sites. Each site tackles a slightly different topic but all focus largely on teen performers. Beauty 4K and TMW VR handle the network's two latest innovations while other sites wear their sexual concerns openly: Anal Beauty, First BGG, Anal Angels, Dirty Doctor, Dirty Coach, Creampie Angels, Watch Me Fucked, Squirting Virgin, Fuck Studies, and Home Teens Vids are some examples. Not all sites remain actively updating but those that are adding new material are busy enough that the network sees something new land every day. A few of Teen Mega World's sites showcase their lusty teenage smut in 4K and Virtual Reality videos, pushing this network far above many others still sitting on 1080p HD content. Virtual Reality content requires certain hardware on your end but once seen, won't soon be forgotten, the direct-to-camera eye contact and dirty talk pushing already steamy scenes up to even hotter levels.
The sexual variety brings you all kinds of costumes and clothing from Pokemon onesies to thigh-high stockings and lacey lingerie to whisper-thin thongs and yoga pants, all of which the women eventually step out of. Bright, clear scenery and sets bathe the models in a gentle light that edges closer toward a heavenly fantasy than a homemade sex tape or gonzo porn production. Teen Mega World's use of the term
Teen Mega World sites lend themselves to still photo content quite well, the mostly European babes bringing a fresh-faced innocence to more sedate shots and a wildly slutty abandon to the more hardcore activities taking place further into the encounter. The 3900-plus galleries that accompany the video archive is arguably a gold mine for adult photo fans with a taste for lush teenage sexuality. In fact, though it has its minor drawbacks, Teen Mega World makes a very strong case for membership, serving up tasty teen morsels with ample quality and variety.
Negatives
Not all Teen Mega World websites remain active. WOW Orgasms, Dirty Coach, Watch Me Fucked, and Solo Teen Girls have all been dormant for months, even years, and show no signs of being revived.
Conclusion
Teen Mega World is enormous, expansive, and hugely entertaining, especially if your taste in porno leans towards the younger models. On its 42 websites (some exclusive, some not-so-exclusive), Teen Mega World brings its members your basic solo teenage outings, lesbian hookups, and virginal experimentation, but it also delivers thrilling Virtual Reality encounters as vivid as you can expect from porn, as well as UHD videos at super-high resolutions that give you unprecedented visual access to Europe's sexiest young starlets.